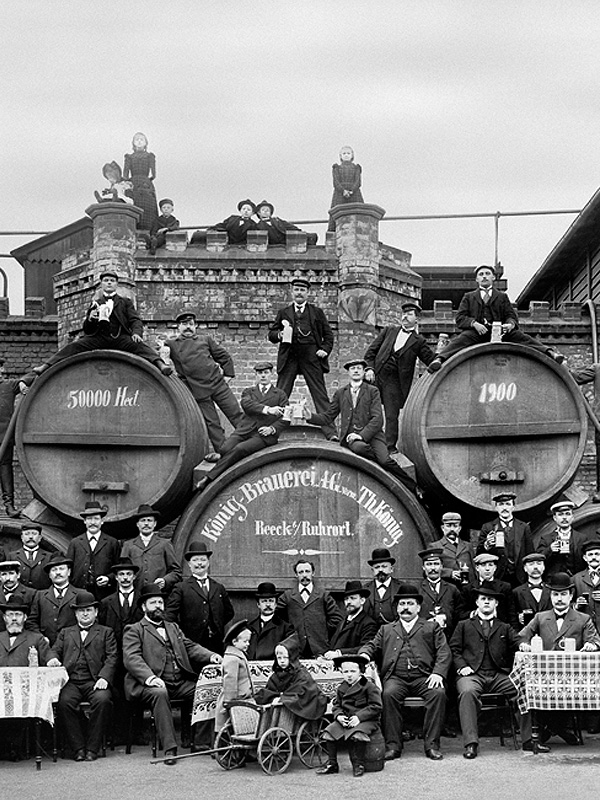 Milestones in König Brewery's History
König Brewery has been making beer in Duisburg in western Germany since 1858. Back then, it was more common for breweries to produce top-fermented beers. But our founder, Theodor König, branched out in a different direction by choosing to brew pilsner, which required a more complex brewing method at the time. His decision paid off – as our taste buds and our brewery's success confirm to this day.
Today
One of Germany's Best Beer Brands
König Pilsener is synonymous with quality, which is reinforced by the numerous prestigious partnerships they have established. Countless top tier German restaurants and hotels trust the high-quality beer produced at the König Brewery in Duisburg. The premier partnerships include the Hotel Grand Elysee and the Hotel Vier Jahreszeiten in Hamburg and Munich, the luxury Hapag-Lloyd cruise ships, and many more.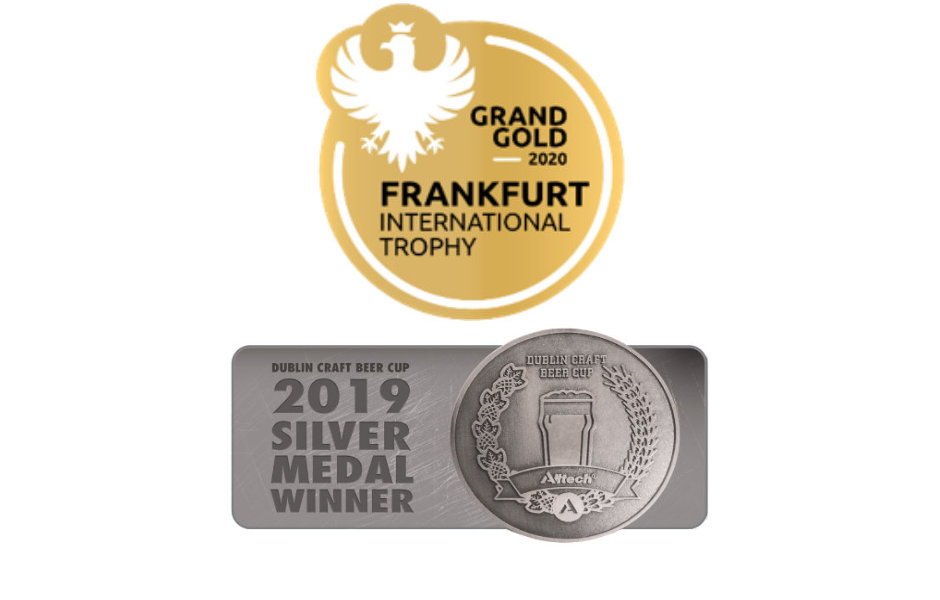 2017
International Exports
König Pilsener is now available in more than 40 countries worldwide. At first, we mainly exported our beer to tourist regions especially popular with Germans, such as Italy or Spain. More recently, we are also enjoying increasing success in China and North America.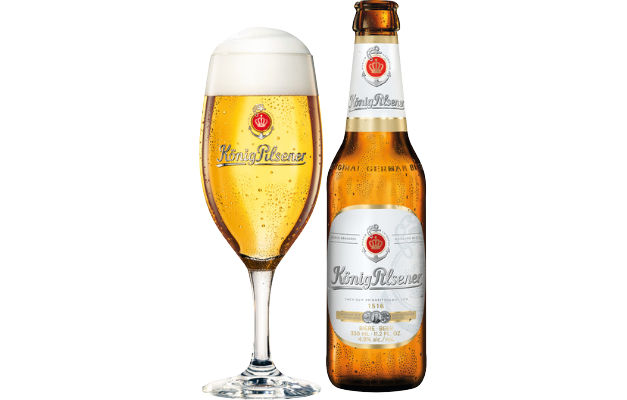 2004
Takeover by the Bitburger Brewery Group
König Brewery became part of the Bitburger Brewery Group.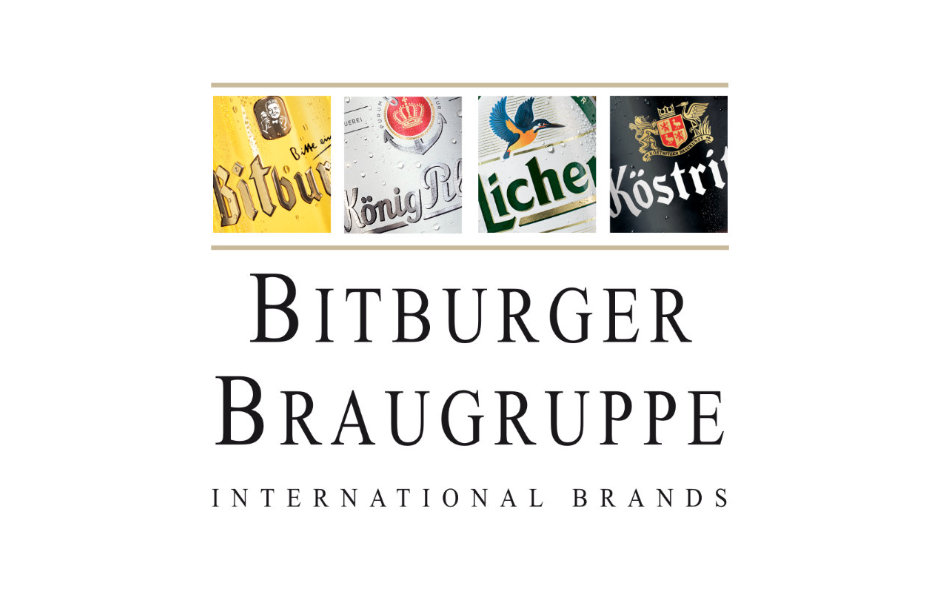 1981
Output of Over 2.5 Million Hectoliters per Year
König Brewery remained the market leader in Germany's pilsner beer sector.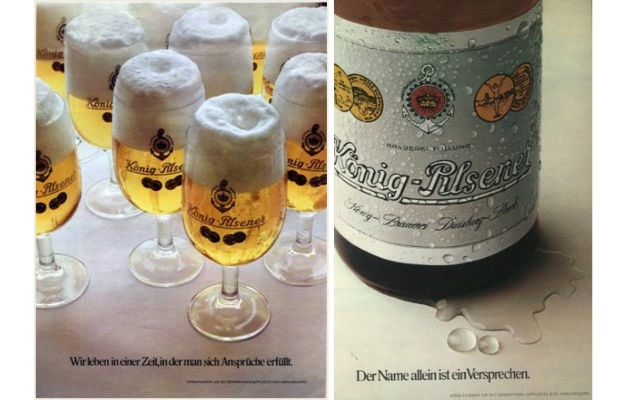 1970s
Undisputed Market Leader
The growing popularity of pilsner beer saw the brewery become an undisputed market leader.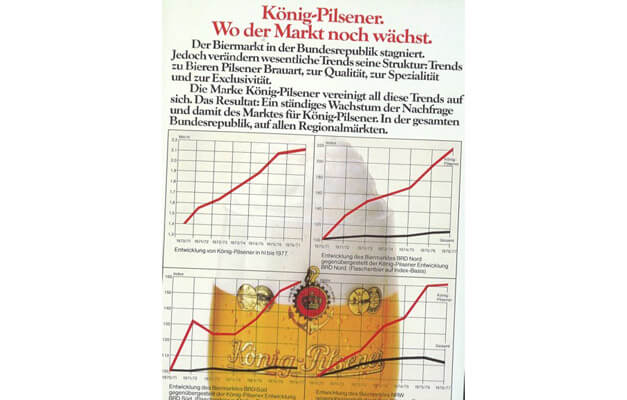 1967
Record-Breaking Output and the First National Advertising Campaign
The brewery's annual output reached one million hectoliters. In the same year, we launched our first national advertising campaign with the slogan "Brewed with care for generations".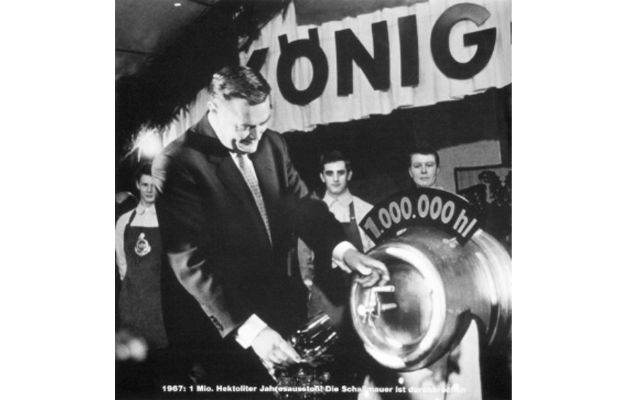 1960s
Leading Role in the Emerging Pilsner Beer Trend
König Pilsener played a leading role in the growing pilsner beer trend and soon became an iconic pilsner brand.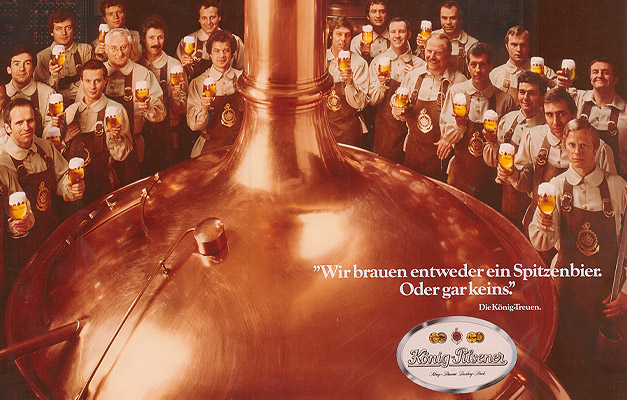 1911
Creation of the Pioneering König Pilsener Brand
In creating our König Pilsener brand, we were instrumental in bringing a new trend to the beer market by becoming the first brewery to make a hoppier pilsner beer.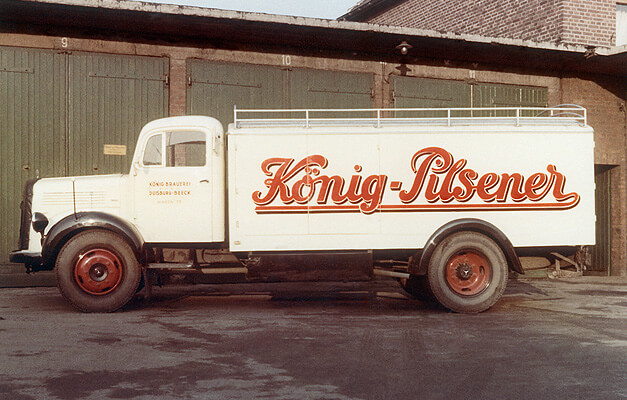 1858
Brewery Founded by Theodor König in Duisburg, Germany.
Our founder put his all into brewing a beer fit for the local coal miners to raise a hard-earned glass to each other's health after finishing their shifts.