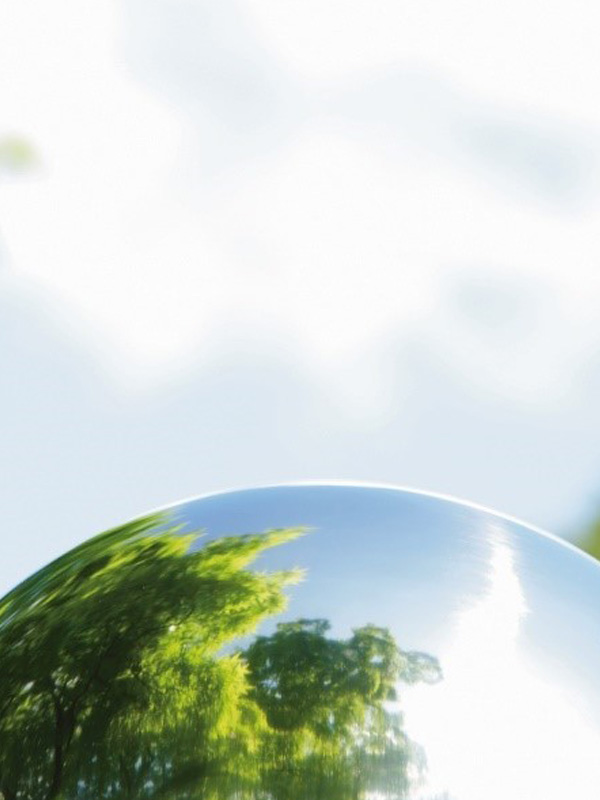 Sustainability
Sustainable Actions at the König Brewery
Founded in 1858, responsible and sustainable actions have traditionally been of great importance to the König brewery. Sustainability is an integral part of our corporate philosophy for success, and it contributes making our premium beers into what they are.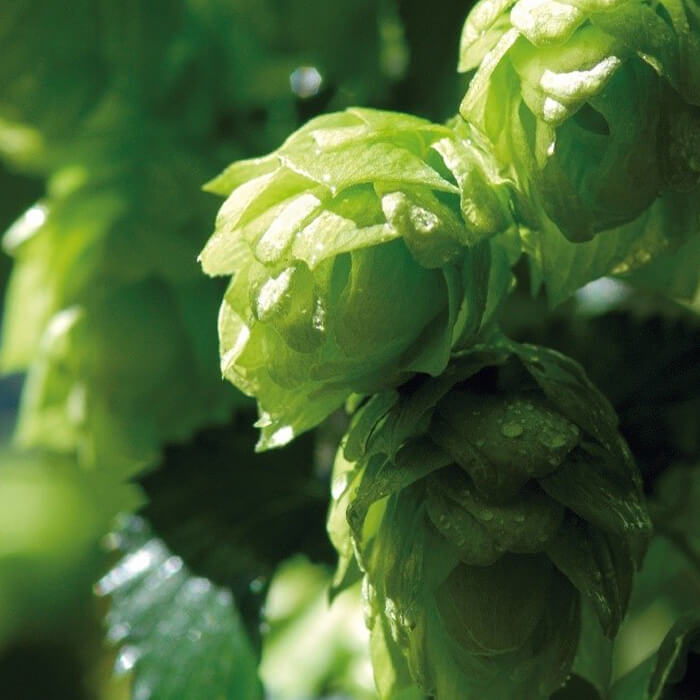 Sustainability and the König Brewery
Since being under the Bitburger Braugruppe umbrella, together with the Bitburger, Köstritzer, and Licher brands, the focus on sustainability has increased even further. Our strategy focuses on three areas of action: 'Climate and Resources', 'Work and Future', and 'Product and Responsibility'. We have published regularly a sustainability report since 2013 to document our progress.
In 2013, the brewery group was the first company in the industry to be certified by the Zentrum für nachhaltige Unternehmensführung (Center for Sustainable Leadership; ZNU) at the University of Witten/Herdecke in accordance with the standard "Nachhaltiger Wirtschaften Food" (Driving Sustainable Change - Food) for consistently implementing sustainability measures.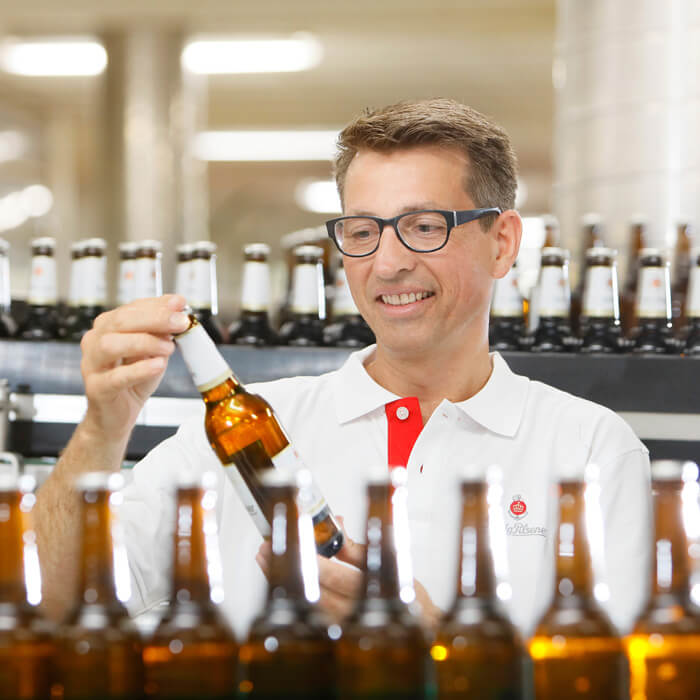 Climate and Resources
Our primary environmental focus is on protecting natural resources, dealing responsibly with energy and water and reducing CO2 emissions. As one example, by commissioning a block-type thermal power station (BTTP) we have been able to produce up to 30 percent of the required energy directly on site by means of the cogeneration of heat and power. The thermal discharge accumulated when the energy is generated is fed into our heating grid and used for the bottle-cleaning machine, de-alcoholisation facility, and various heating systems. Any energy purchased beyond this is sourced exclusively of certified green energy.
We also make a contribution to reducing CO2 emissions. By the end of 2020, the Bitburger brewing group adjusts as Germany's first brewery group its product portfolio at all locations to a climate neutral level.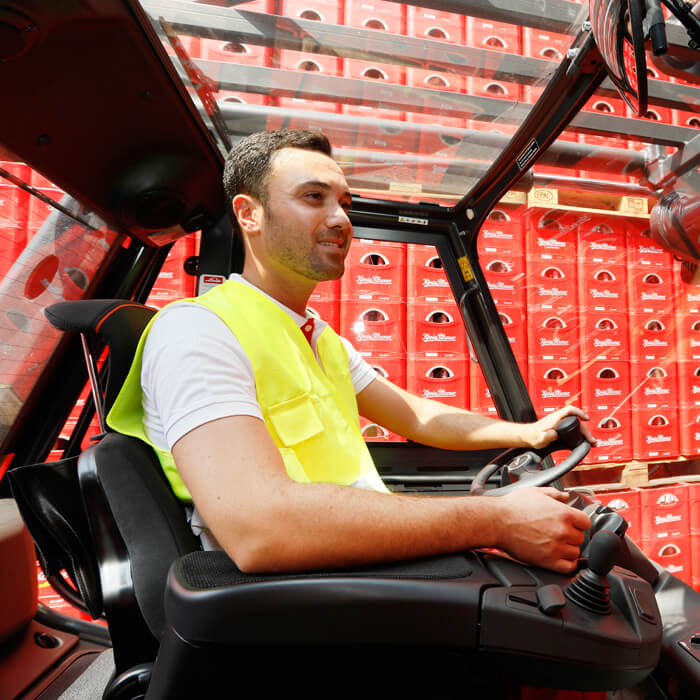 Work and the Future
Our accountability in regard to 'Work and the Future' involves focusing on the continued expansion of our role as an attractive employer in our home region, facing the challenge of demographic change, and supporting family-friendly policies, including a healthy work-family balance. Investing in and supporting further development of our employees via individual professional opportunities and flexible work schedules is also an investment in our own future.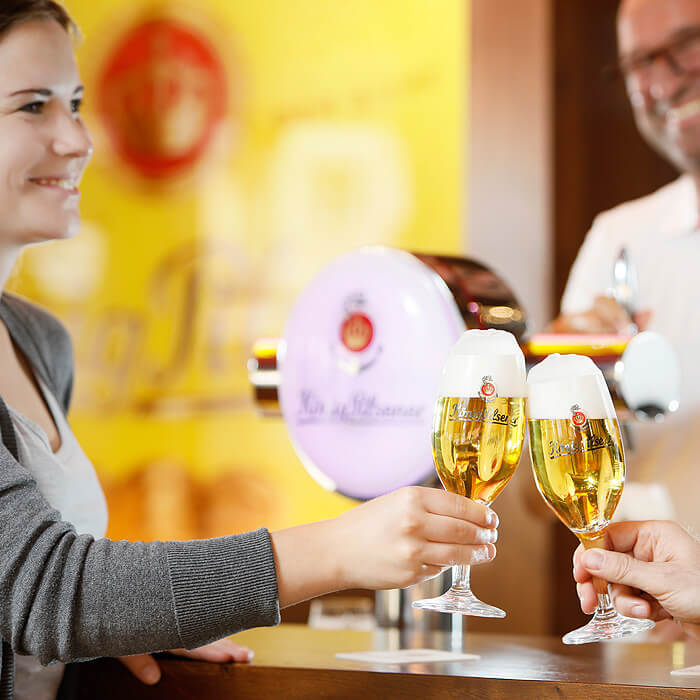 Product and Responsibility
In the area of 'Product and Responsibility', we promote responsible alcohol consumption and actively take a stand against alcohol abuse by marketing our products responsibly.
Our 'Code of Responsible Product Marketing', which goes beyond the statutory provisions, governs exactly what advertising messages and target groups are unacceptable for our products. We also campaign against drunk-driving as part of the initiative 'Don't Drink and Drive' and voluntarily have our advertising campaigns checked and approved by the German umbrella organization for advertising 'Zentralverband der Deutschen Werbewirtschaft' (German Advertising Industry, ZAW).